$

5.00

NZD
Spectre Snacks Washi Tape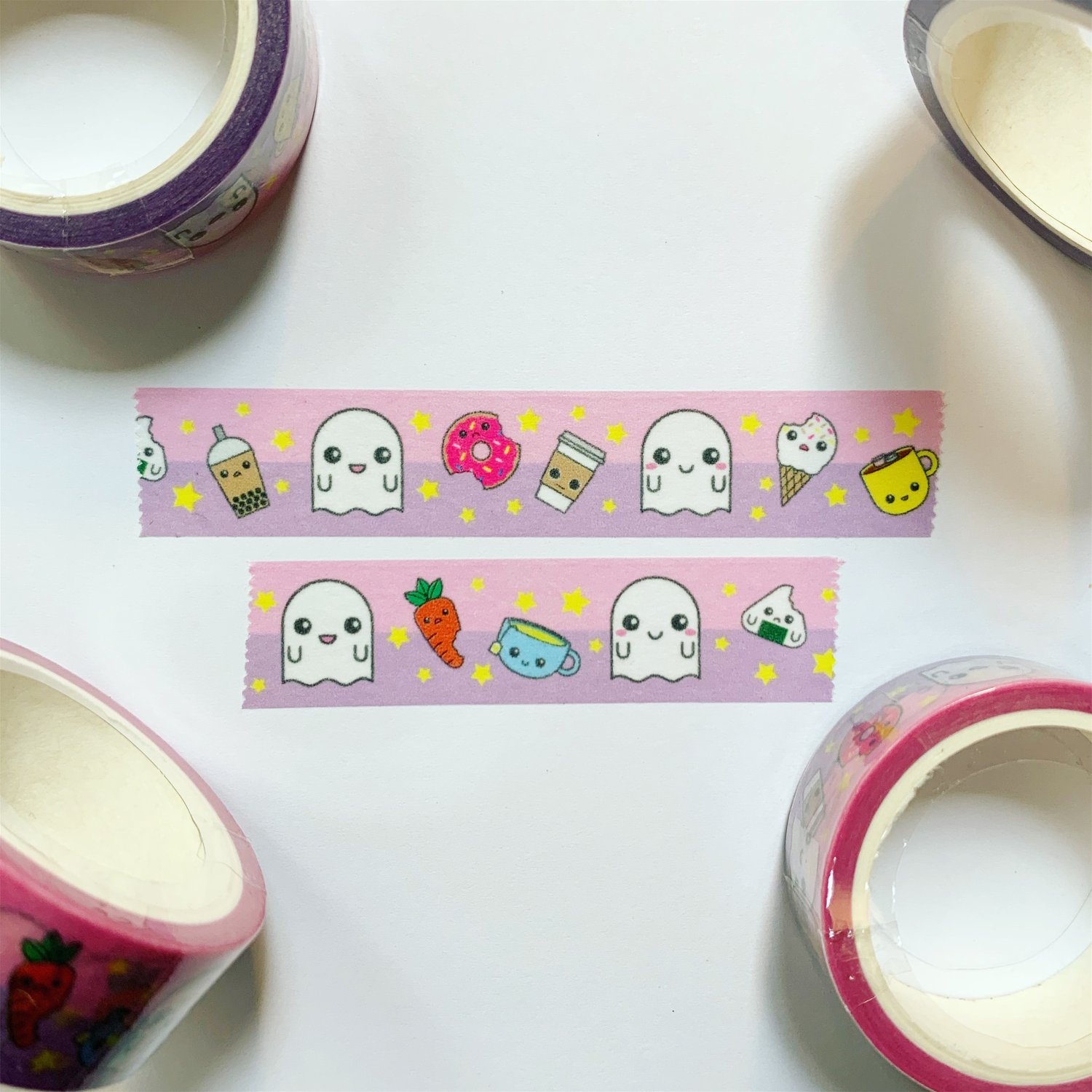 Adorable little ghosts summoning their favourite snacks on washi tape?! Yes indeed!
This spooky and sweet 5m roll of washi tape is the perfect addition to your scrap book, love note or if you're like me, you use it to stick your children's artwork to the wall (without fear of the paint coming off haha!)
This papery tape is slightly glossy, tears easily and is durable! It is sticky without being damaging. You can peel and re-stick a couple of times easily.